Hello! My name is Marie, also known as ReRe, and during my teens and twenties, I spent most of my time working in retail. I was a sales manager for women's retail stores and boutiques. I have always had a passion for fashion, I remember in my teens I was obsessed with the store Benetton.  I would spend most of my paycheck in that store and the stores that I worked in.  During College, I studied Business Management then received an additional degree in Accounting.  I worked for 20 years in Corporate Accounting mostly at a Fortune 500 company.
Some of my hobbies include shopping (of course), baking, and I love farmhouse design.  Throughout the pandemic, I was struggling with the fact that working in Corporate America was not my calling.  It was really difficult sitting in a chair all day looking at a computer screen and dealing with the stress of someone else's deadlines.  I have always felt my passion was in retail and with the support of my family, I was able to end my career as a corporate accountant.  I took some time for myself and after nine months, I decided to follow my dream and that is how Rare Violet Boutique was formed!  I keep telling myself, that you are never too old to follow your dreams!!!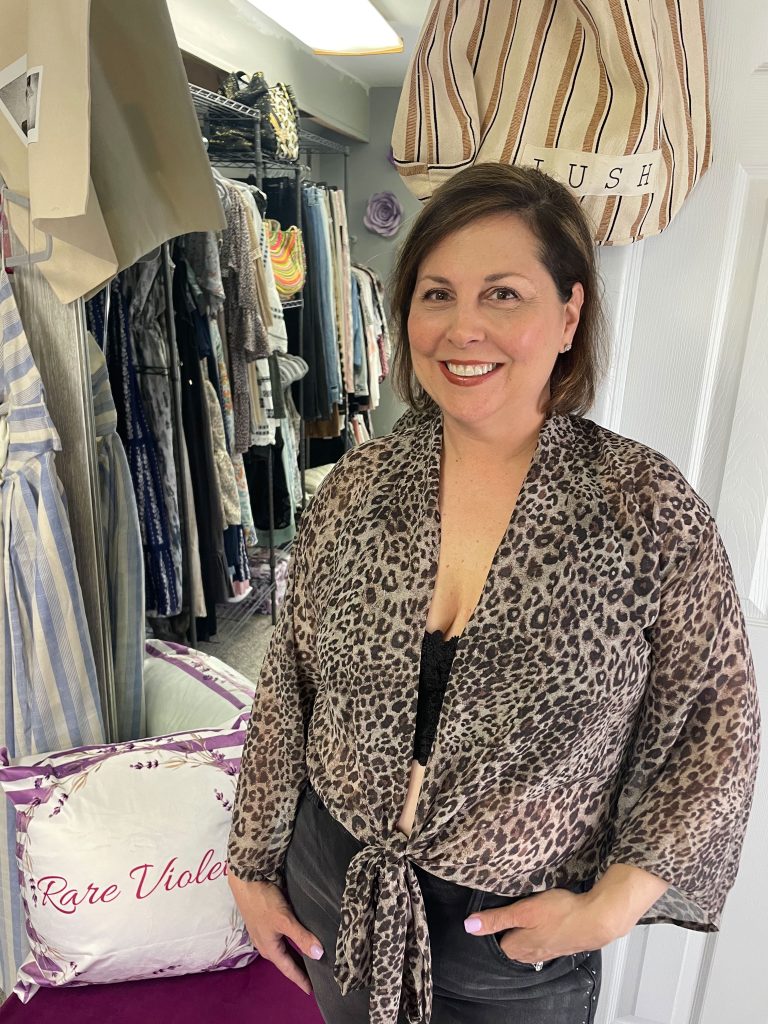 How the name Rare Violet Boutique was originated
The name Rare Violet is a tribute to the matriarch of my family.   I lost my mother in 2009 from Lung Cancer.  When I think of my mother, one of the first images is that of a beautiful purple violet.  My mom loved African violets and so do I.  Her birthstone is Amethyst, which also happens to be the color purple.  Every time I see the color purple, I think of her.  Rare Violet Boutique is dedicated to my angel watching over me, my Rare Violet that I think of and miss every day. 
Every year, Rare Violet Boutique will donate a portion of it's profits to lung cancer research in memory of my mother Marie.
MY HOPE IS THAT THE CLOTHES AND ACCESSORIES I LOVE WILL MAKE YOU FEEL INCREDIBLE AND GORGEOUS!!!